M10 – Robots, Automation, AI, IoT, and Humans. A manufacturing journey to batch size one.
17/10/2018

16:25 - 17:10

Room 1
Mitsubishi Electric as an electronic component manufacturer was facing significant challenges due to the rise of product variations and possible configurations in their product range – 14,000 in fact.
We will walk you through how we utilized Robotics, IoT, to create a real-time "Dark" production line, as well as the lessons we learned, such as the integration of humans were essential to achieve our goal of being truly Lean & Flexible.
Speakers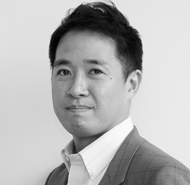 Hajime Sugiyama
IIoT Evangelist, Senior Mgr, Factory Automation Systems Group Overseas Strategic Planning
Mitsubishi Electric Corporation